We recognize that all our patients are unique and deserve to receive dental care that reflects their individual needs. Our experienced and talented dental team is committed to working with you and your family to create a comfortable, stress-free, and rewarding dental experience every time you visit our practice.
We are pleased to welcome you and your family, and we look forward to working with you.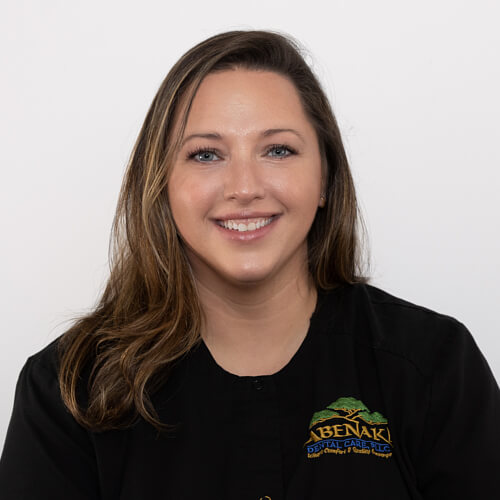 Alanna
Dental Hygienist
I love meeting people, getting to know my patients, and helping each one set and keep their health goals. As a hygienist, I provide a range of preventive and maintenance procedures, including gentle cleanings. I enjoy taking care of people, especially making each feel comfortable, educated, and understood.
I grew up in New Hampshire and went to college in Portland, Maine, which solidified my love for the seacoast. After working in Boston for many years, and starting a family, I decided I needed a change of pace and felt at home when I found Abenaki Dental Care. My husband is a carpenter, so on weekends we can often be found doing home improvement projects. I also love to garden and bake, and enjoy time with our two dogs, Gus and Maggie.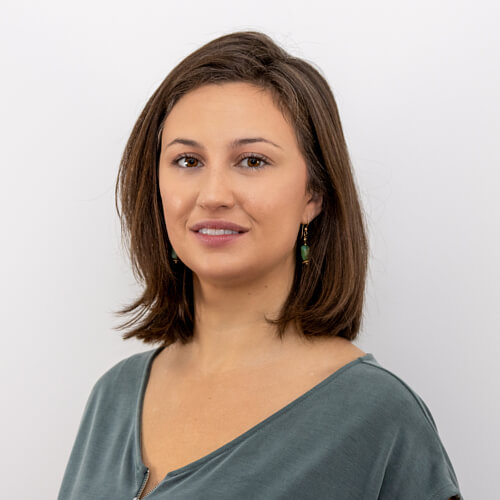 Amber
Client Service Representative
I enjoy getting to know all of our patients and helping to make everyone feel comfortable and at home in our office. I greet patients and check them in, verify their insurance, answer financial questions, check patients out when they're finished, and answer the phones. Although I'm busy, I always have time to chat and ask how people are doing.
I was a vet tech for many years prior to joining Abenaki Dental Care. After having my son Roman in 2017, I decided I needed to find a job closer to home. I live in Exeter with my fiancé, my son, our rescue pup Silvia, and our two cats, Ning and Boots. I love gardening, reading, painting, bird watching, and chasing Roman around the beach during the summer.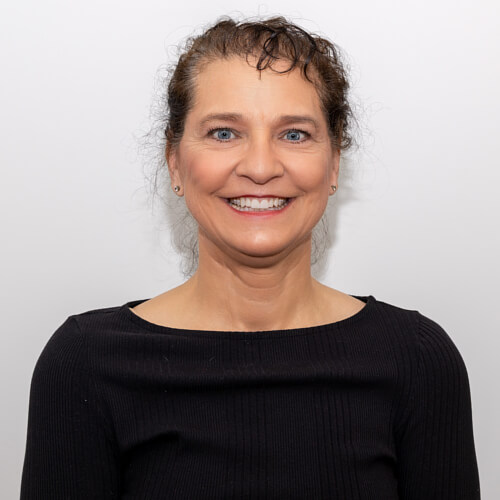 Laura
Dental Hygienist
I am happy to care for and make patients feel comfortable. Listening to people helps each feel important and understood, which goes a long way toward building trust. I provide preventive care, cleanings, and periodontal assessments, apply sealants, and take X-rays. I also offer personalized dental hygiene education and schedule appointments.
I grew up near Cleveland, Ohio, and loved helping on my grandparents' farm. Now I love living in New Hampshire with my husband Ken and our fabulous Chocolate Lab, LuLu, who takes us to the beach or park as often as she can. I enjoy being on the water, especially deep sea fishing, and love hiking, camping, and reading, too.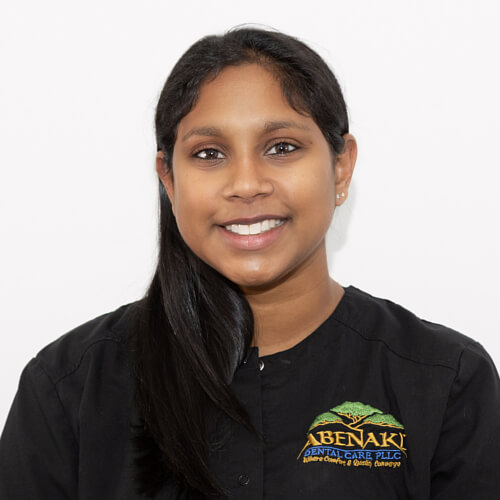 Sally
Dental Assistant
I enjoy providing care for our patients and making sure each feels welcome and comfortable during visits. In addition to assisting the doctors with procedures, I help our hygiene staff and clean and disinfect rooms.
I have a huge heart for all kinds of animals and love caring for them. My fiancé and I have two Boxer dogs we love very much. When I'm not at work, I enjoy being outside and love sunny weather — especially at the beaches in Puerto Rico.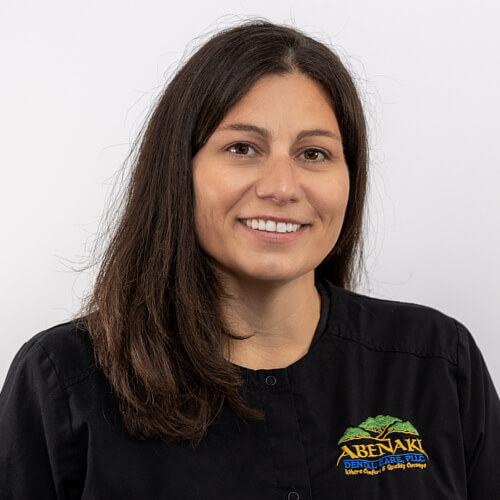 Jenn
Dental Hygienist
I love being a part of creating amazing, healthy smiles for wonderful people. My goal is to provide excellent dental hygiene care, collaborating with each patient on a one-on-one basis as we work together toward great oral health. I really appreciate the doctors and staff at Abenaki Dental Care; everyone here genuinely cares about our patients' health and wellbeing.
I'm married to my high school sweet heart. Our home and hearts are filled with two children and two pups. In my spare time, I love to garden, cook, and travel.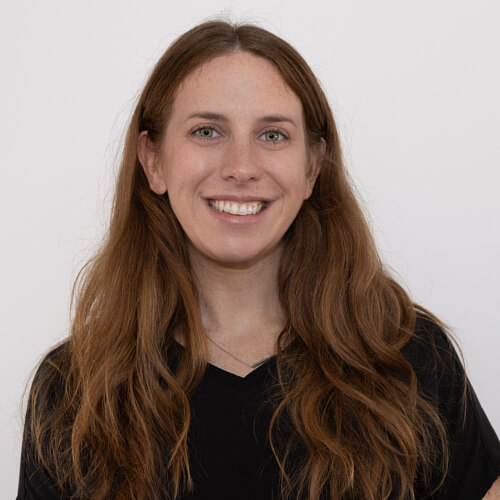 Leah
Dental Assistant
My favorite part of being a dental assistant is taking care of other people. I really like having a full, busy day, moving around and getting a lot of stuff done for other people. I enjoy educating patients and being a comfort to them when they need comforting. I believe people benefit greatly from the work that we do and it makes me happy to provide great care.
I currently live with friends in Newmarket after having moved back to New England from San Diego, CA. My large extended family in Vermont keeps me busy and I am very happy to be back. When I'm not doing pre-requisites for dental hygiene school, I love to travel, explore art museums, and ride my bike.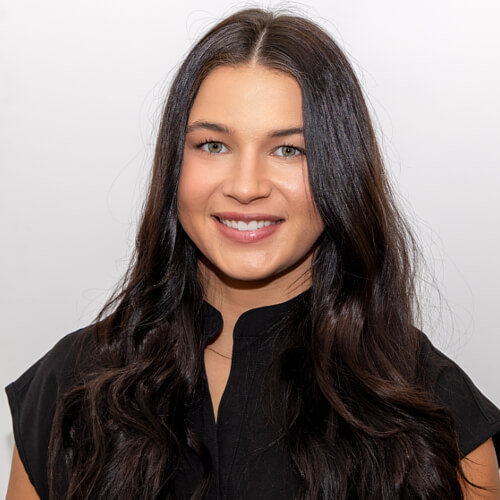 Riley
Dental Assistant
I feel so lucky to work with such an amazing group of people! I love knowing that I am helping someone, whether it is the patient, the doctors, or any other staff member who may need me. I love putting a smile on our patients' faces and making them feel as comfortable as possible. I have met so many great people along the way!
Outside of work, I have a love and passion for horses and have been a competitive Dressage rider for more than ten years now. I am also attending the University of New England on my journey of being a dental hygienist!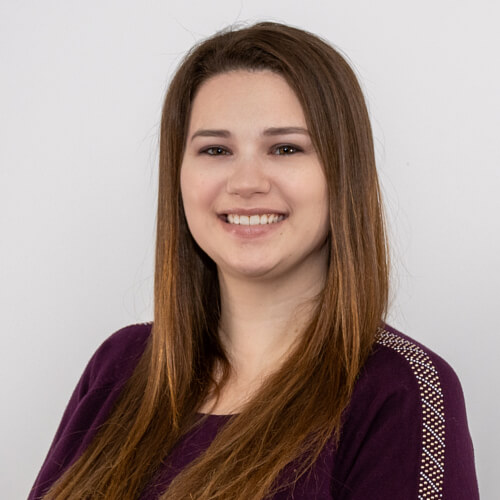 Taunya
Client Service Representative
I'm one of the first people our patients meet at our office, so I always come to work with a smile! I enjoy meeting new patients and helping them feel comfortable coming into the office. I try to be as helpful as possible when it comes to scheduling, financial, and insurance questions to make our patients' experience hassle free!
I have a wonderful partner, a daughter, and two cats who all fill my life and my heart. I like to go hiking, kayaking, skiing in the winter, and am a total Harry Potter and Marvel nerd!
Morgan
Dental Assistant
The most enjoyable part of being a dental assistant for me is helping to relieving the anxiety many patients feel about coming to the dentist's office. I work very hard to ensure that every patient feels comfortable and understands every aspect of their treatment plan. I find great satisfaction in witnessing a patient's renewed sense of confidence when they reach their dream of having a beautiful, healthy new smile!
When I am not working, I enjoy spending time outdoors with my husband, family, and our rescue dogs!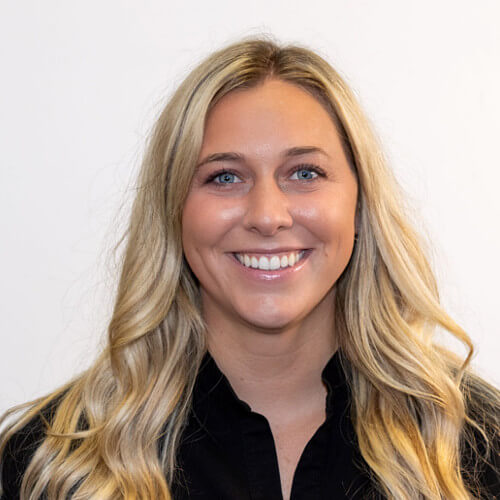 Meg
Dental Assistant
I believe that a smile says a lot about a person, and I love helping our patients have a smile that truly reflects their personality. I work alongside our doctors during patient appointments, ensuring they have as pleasant of an experience as possible. Seeing them smile after being in our care is the best!
In my spare time, I love going to the beach, reading, and spending time with family and friends.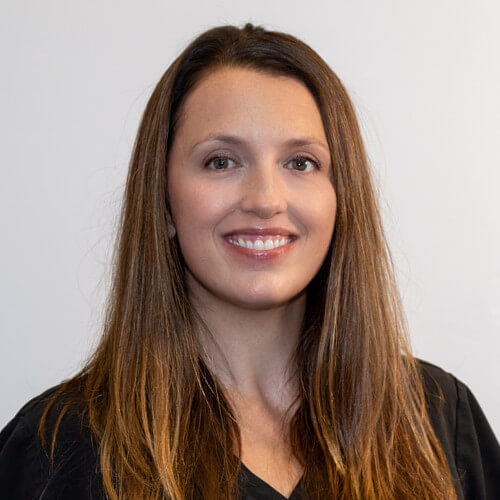 Nicki
Dental Hygienist
In my 25 years of experience as a hygienist, I've learned that while the clinical aspects of my work are important, even more so are patient interactions and building relationships to establish trust. I love educating patients on oral hygiene and how oral hygiene and overall health are directly related to one another.
At home, I have two children, a rescue dog, and two dwarf bunnies! We love being active and are always out and about. Along with being an RDH, I am also a holistic health and nutrition coach.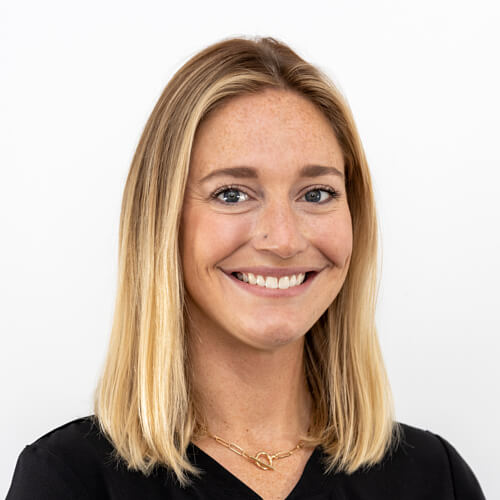 Hannah
Client Service Representative
I work at our front desk, where in addition to handling scheduling and insurance, I try to be an awesome teammate and patient advocate! I love getting to know our patients and helping them to feel the most comfortable when coming into our office for appointments.
I am the mother of the most adorable French bulldog there ever was named Leonard. He and I enjoy long walks on the beach (or through the woods), ice cream dates, and CUDDLES! I also pick up shifts at Front Row Pizzeria, if I look familiar!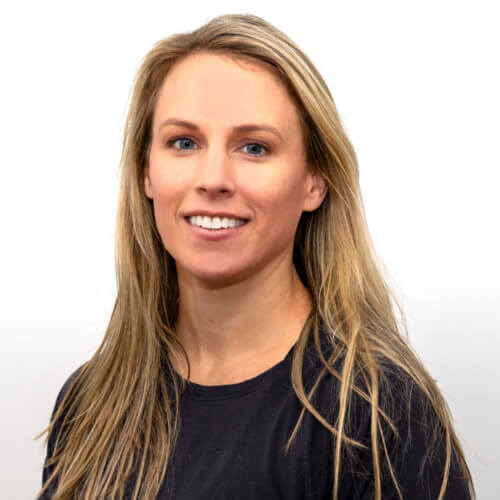 Mandy
Office Manager
I enjoy our patients and building relationships with them. Seeing people come in terrified and then leave smiling and excited for their next visit is a wonderful experience. As the office manager, my work is multifaceted: I get used in a clinical setting to assist the doctors during surgeries and also do Zoom! whitening. Otherwise, I'm answering phones, paying bills, posting on social media, and making sure the rest of the staff has everything needed to succeed day to day.
I love the New Hampshire seacoast and the beach, and spend much of my free time exploring. When I'm not at the office you can find me at Seacoast Athletics, helping train dogs with Great Bay K9 or enjoying adventures with my two dogs, boyfriend John & his two kids.